Benefits of Anāhata Gift Hamper
From on-the-go gummies to juice, this gift box offers a diversity of Ayurvedic products that boost your health and wellness.
All the products in this combo work as great immunity-boosters.
Get rid of those irking cold and cough infections by using the products in Anahata Gift hamper.
Flush out all the unwanted toxins from your body by consuming these products regularly.
Why Kapiva Anāhata Gift Hamper is Good for You?
Amla, Tulsi, and Wild Honey present in this combo are the superfoods that are enriched with essential nutrients.
This gift hamper contains products made from clean and pure Ayurvedic ingredients that are tested at GMP-certified facilities.
Unlike the conventional gifts of sugary sweets and chocolates, this is a gift of modern Ayurvedic nutrition for strengthening immunity - one that ensures good health for you and your loved ones.
All the contents of this gift box are of premium quality and thoughtfully curated.
Key Ingredients in Anāhata Gift Hamper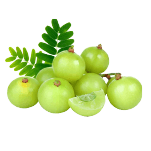 Amla
Amla is a rich source of Vitamin C. 

It helps in boosting immunity and works as a great detoxifier.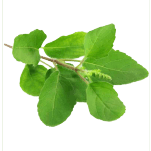 Tulsi
Tulsi is a prominent Ayurvedic herb that enhances blood circulation.

It is used to treat many respiratory and cardiovascular problems.
Honey
Honey is traditionally and medicinally used to improve heart health.

It is a good source of antioxidants and has antibacterial properties.
How to Consume Anāhata Gift Hamper?
Take 30 ml of Amla juice with water every morning to kickstart your day on a healthy note.
Treat your tastebuds and fulfill your daily Vitamin C requirements with two gummies a day (one for kids)
Add a few drops of Tulsi Ark or wild honey to your tea for a soothing cup of evening relaxation.
Anahata- Gift of Modern Ayurveda
₹899