DHATUPAUSHTIK CHURNA 100gm
₹180.00
Out of stock
Description
A unique blend of powerful aphrodisiacs like Kaunch Beej, Shatavari and Safed Musli, Dhatupaushtik Churna is the best choice if seeking all-round sexual well-being.
Dhatupaushtik Churna is a nutritive tonic and cures weakness. In Ayurveda, Dhatu refers to tissues, the most important elements that make up body. This medicine nourishes the body tissues. It helps in burning the metabolic waste and toxins which are considered to be the main cause of any physical ailments in Ayurveda. 
BENEFITS OF KAPIVA DHATUPAUSHTIK CHURNA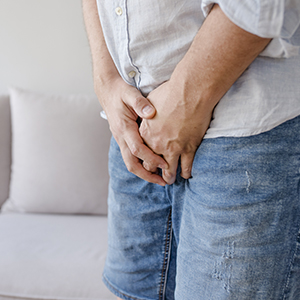 Helps Treat Premature Ejaculation
This churna works on both, physical as well as mental issues associated with occurrence of premature ejaculation as it is a rare amalgamation of potent rare herbs.
Cures Weakness
This churna works to provide strength and stamina, thereby reducing fatigue and weakness. 
Rejuvenates the Reproductive System
This churna is known to increase fertility in men by boosting the overall sperm count and motility. It has been reported that this aphrodisiac increases serum testosterone level and sperm number in male human.
Anti-Aging Properties
It helps protect the healthy skin and prevent further damage. Being a restorative herbal remedy, it rejuvenates vital body organs and helps to repair damage from inside. The death and decay of cells is prevented and the aging process is controlled in a natural way. It helps bring back the youthful gloss and glamour.
KEY INGREDIENTS IN KAPIVA DHATUPAUSHTIK CHURNA
SHATAVARI- A member of the Asparagus family, Shatavari is an adaptogenic herb that helps the body cope with physical or emotional stress.
KAUNCH BEEJ- Found in bushes and hedges, Kaunch Beej or Mucuna Seeds are powerful aphrodisiacs.
SAFED MUSLI- It is a potent aphrodisiac and strong adaptogenic herb effective in improving male performance and spermatogenesis.
ASHWAGANDHA- Ashwagandha is a form of alternative medicine based on Indian principles of natural healing. It has been used for over 3,000 years to relieve stress, increase energy levels and improve concentration.
Dhatupaushtik Churna is an alternative tonic that gives strength & vigor. It acts as a remedy for all your sexual problems, making the experience of coitus, a pleasurable one. It helps keep sexual nightmares namely, erectile dysfunction, premature ejaculation and nightfall at bay.
DHATUPAUSHTIK CHURNA 100gm
₹162
Rated 5.00 out of 5