BENEFITS OF KAPIVA IMMUNITY MAX COMBO
The trinity of Amla, Giloy, and Tulsi Giloy juice fights against free radicals in your body and strengthens your immunity.
Tulsi Giloy juice is well-known for combating respiratory disorders and regulating blood pressure.
Giloy works towards detoxifying the body, resulting in a healthy skin devoid of outbreaks like acne, eczema, and pimples
Amlas enhance your oral health by reducing bad breath and preventing ulcers.
WHAT MAKES KAPIVA IMMUNITY MAX COMBO SPECIAL?
We cut the hard, mature stems of Giloy that grows on neem trees as it combines the medicinal properties of Neem. The Tulsi leaves used are nutrient-rich and free of urban pollutants.
Our Amlas are sourced from the heartland of Amlas - Pratapagarh. We handpick small, wild Amlas, and cold-press them to retain nutrients.
All these juices are made in GMP-certified, FSSAI-approved facilities, and from organically sourced, natural ingredients.
These juices do not contain any sugar, artificial flavours, added colours or taste enhancers.
KEY INGREDIENTS IN KAPIVA IMMUNITY MAX COMBO
AMLA
Amla, also known as Indian Gooseberry is enriched with Vitamin C.
We make sure our products are made from ripe and yellow amlas as they are considered to be more nutritious than the green ones.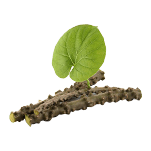 GILOY
Giloy is also known an Guduchi and it is an Ayurvedic creeper.
It is anti-inflammatory in nature and is used to cure a number of health problems.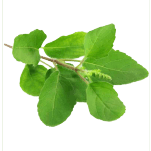 TULSI
Tulsi is a prominent Ayurvedic herb that can be used to alleviate infections and allergies.
It is also used to treat eye diseases.
HOW TO CONSUME KAPIVA IMMUNITY MAX COMBO?
Add 30ml of Amla Juice to 30ml water and consume it twice a day before meals.
Add 30ml Giloy juice to 30ml water and consume it once in a day before meals.
Dilute 30ml Tulsi Giloy juice with 30ml water and consume it once in a day for optimal benefits.
KAPIVA IMMUNITY MAX COMBO
₹922