Description
Kapiva Apple Cider Vinegar Gummies
Delicious, Healthy & Easy to Use Health Supplement
Our potent Apple Cider Vinegar comes from the best quality apples, but we don't just stop there. We make wellness easy for you by packing the goodness of Apple Cider Vinegar in a convenient gummy form, adding yummy strawberry for flavour, to reduce the sour taste of vinegar. A dash of beetroot gives the gummies their vibrant red colour. The result is a fun way to take great care of your health, even when you're on-the-go. 
      Gelatin free and Gluten free for everyday use

      Yummy strawberry flavour for palatability

      Helps maintain weight 
BENEFITS OF KAPIVA APPLE CIDER VINEGAR GUMMIES
Promotes Weight Management
These gummies are loaded with The Mother that helps accelerate the process of fat burning in the body. It utilizes stored fats in the body to generate energy, providing a slimming effect.
Rich In Vitamins
These gummies are loaded with Vitamin B1, B2 and B6 which support the healthy functioning of the nervous system. It also relieves the symptoms of PMS and may help to support strong nails.
Eases Digestion 
Kapiva Apple Cider Vinegar Gummies support detoxification and digestion due to its high concentration of acetic acid. These probiotics help boost the digestive process.
 Enriched with Nutrition
Enriched with the goodness and nutritional benefits of Strawberry, Beetroot, Citrus and Vitamins, these gummies helps you remain active throughout the day.
WHY KAPIVA APPLE CIDER VINEGAR GUMMIES ?
 Easy to Use
Unlike most health supplements, these gummies are tasty and healthy. The sweet taste of strawberries and apples make these chewables easy to consume and are loaded with many health benefits.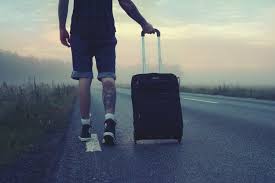 On The Go
Each gummy is packed separately making it easy to carry them in your bag while travelling or while leaving for work. This makes it easier to pop them #OnTheGo and maintain your health in the fast-moving, urban setting.
Gelatin Free
Most gummies available in the market are gelatin based, which hinders the prolonged use of the supplement. Our gummies are pectin based and are health supplements that you can consume every day.
 Suitable For All
These gummies are vegan and therefore suitable for everyone. This health supplement can cater to the nutrition requirements of wellness seekers coming from a vegetarian background, as well.
DID YOU KNOW ?
Kapiva Gummies contain raw, unfiltered Apple Cider Vinegar with The Mother.

It helps detoxify the body.

These gummies are FDA Approved that assures best quality.

Weight loss depends on your diet and exercise routine as well. If you follow an efficient diet and exercise plan along with Kapiva Apple Cider Vinegar Gummies, it will help you reach your weight goals more effectively.  

The bottle is made out of cardboard, not plastic or glass . This prevents the hassle of breakage associated with glass bottles and it is environment-friendly as well. 
KAPIVA APPLE CIDER VINEGAR GUMMIES - 10 GUMMIES
₹200