BENEFITS OF KAPIVA BIG BOOST COMBO
Kapiva Masala Supergrain Mix is infused with 3 Ayurvedic herbs namely Ashwagandha, Noni, and Spirulina to give you an instant energy boost. This pack is supercharged with 4 supergrains i.e. Oats, Green Gram (Moong), and Ragi which ensures taste and nutrition in each serving.
It is also a rich source of Vitamin B1, B2, and B3 which are vital for enhancing your energy levels and has at least 1.5x higher protein and 1.8x more fibre than 100g Upma, Poha, and Oatmeals.
Kapiva Rose Green Tea has Vitamin C that helps strengthen immunity and keeps cold and cough at bay. It is also a good detoxifier and can flush out toxins from your body.
It eases stiffened joints and also helps in soothing inflammation. It may have a relaxing effect on your entire body and loosens your limbs by helping to reduce pent up anxiety.
WHAT MAKES KAPIVA BIG BOOST COMBO SPECIAL?
Kapiva Masala Supergrain Mix is super convenient to prepare. All you have to do is - Cut, Pour, and Boil! And Your Ayurvedic breakfast is ready to eat within 3 minutes! The delicious Masala flavour will relish your taste buds and make you feel energetic and charged up as it contains 5.5g protein and 3.7g fibre in every serve.
Kapiva Rose Green Tea is made from tea leaves that are grown in Darjeeling tea estates where the cool mountain air and the Himalayan springs infuse the tea bushes with vitality. The roses are handpicked from the Himalayan mountains to add a sweet, soothing scent to this tea. These rose petals also boost the deliciousness of the drink.
Each tea bag is individually sealed in order to retain the purity, colour, flavour, and scent of fresh tea leaves.
Both products in this combo are FSSAI-approved and do not have any harmful additives or added sugar.
Key Ingredients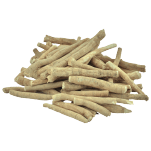 Ashwagandha
Ashwagandha is an ancient Ayurvedic herb that supports energy levels without stimulating the heart. It also has stress combating properties which calms down the mind and body.
Noni
Noni, also known as Indian mulberry is a tropical fruit with multiple health benefits. It is well-known to boost energy levels.

Spirulina
Spirulina contains high levels of iron, thus increasing the production of red blood cells that promote the circulation of oxygen and gives an instant energy boost. The antioxidants present in Spirulina are also responsible to invigorate the body.

Darjeeling Tea
Darjeeling tea is a tea grown in the Darjeeling district of West Bengal. It is processed as black, green, white, and oolong tea. When properly brewed, it yields a thin-bodied, light-coloured infusion with a floral aroma.


Rose Petals
Petals from the rose flower are edible in every form and are great digestive aids.

HOW TO USE KAPIVA BIG BOOST COMBO?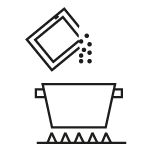 Open 1 sachet of Kapiva Masala Supergrain Mix. Empty sachet contents into a pan (for stove) or bowl (for microwave).
Add 200ml water and Heat ON STOVE. For MICROWAVE keep it at high power for 3 minutes.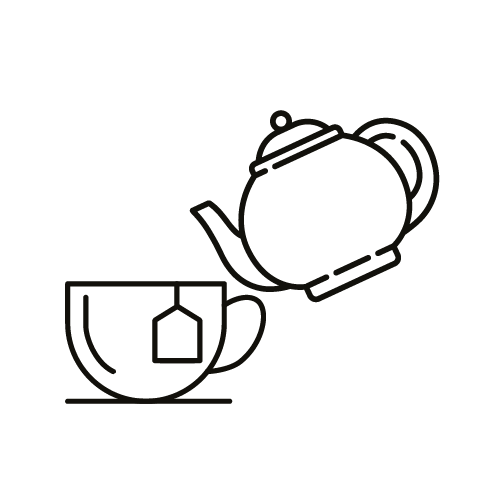 For the tea, steep the tea bag in boiling water for 1-2 minutes and add honey or any healthy sweetener as per your liking. Remove the tea bag and enjoy your hot cup of Kapiva Rose Green Tea!
Kapiva Big Boost Combo
₹688