Description
Delicious, Healthy & Easy to Use Health Supplement
We take the power of biotin, folic acid, vitamins A, C, E, H, and enhance it with the natural goodness of aloe vera. That's not all. We make wellness easy for you by packing this punch in a convenient gummy form. Yummy strawberry for flavour, and then a dash of beetroot gives the gummies their vibrant red colour. The result is a fun way to take great care of your health, even when you're on-the-go.
     

Gelatin free and gluten free for everyday use

     

Yummy strawberry flavour for palatability

     

Packed with Vitamin A, C, E & H

     

Accelerates the process of hair growth

     

Helps fight hair fall
BENEFITS OF KAPIVA BIOTIN GUMMIES
Healthy Hair
Biotin is an essential vitamin that is known to prevent breakage of hair and accelerate hair growth. It improves the keratin infrastructure in your body which helps maintain the health of your hair.
Rich In Vitamins
Belonging to the complex B vitamins category, these gummies play a significant role in minimizing skin issues like rashes or acne. Biotin may also benefit brittle nails.
Helps Ease Digestion
Biotin supports digestive functions by breaking down food easily, increasing the efficiency of the digestive process. It assists enzymes that are important for the production of fatty acids.
Enriched with Nutrition
Enriched with the goodness and nutritional benefits of strawberry, beetroot, citrus and vitamins, these gummies help you remain active throughout the day. It contains several important amino acids that assist in energy production.
WHY KAPIVA BIOTIN GUMMIES ?
 Easy to Use
Unlike most health supplements, these gummies are tasty and healthy. The sweet taste of strawberries make these chewables easy to consume.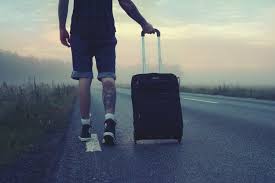 On-The-Go
Each gummy is packed separately making it easy to carry them in your bag while travelling or while leaving for work. This makes it easier to pop them #OnTheGo and maintain your health in the fast-moving, urban setting.
Gelatin Free
Most gummies available in the market are gelatin based, which hinders the prolonged use of the supplement. Our gummies are pectin based and are health supplements that you can consume every day.
Suitable For All
These gummies are vegan and therefore, suitable for everyone. This health supplement can cater to the nutrition requirements of wellness seekers coming from a vegetarian background, as well.
Did You Know?
Biotin is a B complex vitamin, also known as Vitamin H, which helps to convert food into energy.

Kapiva Biotin Gummies are tasty and healthy as they have strawberry and beetroot in them. It does not contain any artificial colours or flavours.

It gives a visible shine and volume to your hair. It arrests hair fall by strengthening the roots/hair follicles.

It is suitable for vegetarians and vegans. However, if you are pregnant, nursing, under 18 or on prescription medicines, please consult your healthcare professional before use.

Consuming just 2 gummies a day are enough for your daily health and wellness requirement. Do not exceed the recommended dosage.
KAPIVA BIOTIN WITH ALOE VERA GUMMIES – 60 GUMMIES
₹720