KAPIVA BP SURE JUICE 1 L
₹380.00
100 in stock
Controls Blood Pressure
Our Blood pressure control juice contains 5 potent natural herbs. It keeps high blood pressure in check. It regulates the flow of blood in the entire body, by clearing out the damaged cells and enabling the blood to reach all cells. This heart care juice enables proper circulation of blood to heart vessels and maintaining heart health.
*Disclaimer: Results may vary from person to person.
Free Shipping

Get PAN India free shipping for every order above INR 499

Pay Online

Easy & convenient online payment modes like credit/debit card, Netbanking, and UPI

Natural & Safe

Ayurvedic herbs sourced from their richest locations; GMP-certified & FSSAI-approved products

Money-Back

If you're dissatisfied with our products, reach out to us and we'll refund your money within 30 days.
Description
Kapiva BP Sure Juice is a blend of 5 effective herbs such as Sarpagandha, Rudraksh, Bach and more. It is a natural concoction, made from organically grown herbs, that help to regulate your blood pressure. Kapiva BP Sure Juice, along with a healthy diet and regular exercise, will help keep your heart healthy and also keep the bad cholesterol in your blood in check. Multiple ingredients are mixed in precise quantities to ensure that maximum nutrients are retained. Each ingredients ensures proper circulation of blood in the body. 
We travel across the country to source different ingredients, getting the best version of each. Free from pesticides and artificial treatments, each ingredient's core nutritive benefit is captured in this juice.
Combination of herbs that help alleviate hypertension
Cardio-protective properties helps maintain a healthy heart
Has therapeutic properties that help relieve stress and anxiety
Supports sound sleep and energy
WHY KAPIVA BP SURE JUICE IS GOOD FOR YOU
Helps Regulate Blood Pressure  
It is a unique blend of herbs that have been used in traditional Ayurvedic practices for many years. It helps to manage blood pressure and ensure that it stays within healthy range. It helps to dilate blood vessels and subsequently fights hypertension.
Supports Heart Health  
It helps to improve the circulation of blood and ensures that adequate supply reaches your heart. Rudraksha is known for its cardio-protective properties and it helps to fight heart diseases. Regular consumption can help boost your heart health.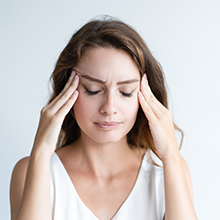 Stress-Relief  
It has therapeutic properties that help in releasing pent-up stress and anxiety. It helps with fatigue and releases tension. It can also help with your sleep patterns. Its active ingredients are popular for their ability to help boost memory.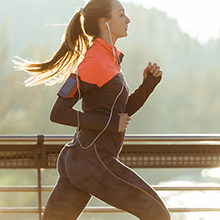 Helps Increase Energy Levels  
It keeps you alert and keeps your mind active to ensure that you have enough energy for day-to-day activities. It supports sound sleep and keeps you energized. In addition, it also helps control respiratory disorders. 
HOW TO USE
Step 1: Mix 50 ML BP Sure Juice in a glass of water. Step 2: Add sugar/honey as per your taste. Step 3: Consume daily on an empty stomach.
KEY INGREDIENTS IN KAPIVA BP SURE JUICE
JATAMANSI- Jatamansi or Spikenard is commonly found on the Himalayan mountains. It has anti-stress properties.
RUDRAKSH- Rudraksh is a large, evergreen tree whose seeds are used for medicinal purposes like effective regulation of blood pressure.
BACH- The root of Bach plant has medicinal uses like alleviating digestive problems. It is commonly found near river banks and mush.
SARPGANDHA- Sarpgandha or Indian Snakeroot is an evergreen shrub known to be effective for people with hypertension and mental disorders.
The #NoShortcuts Way of Life
We believe that to get the right nutrition, we need to source ingredients from where they're available in their most rich form. We get our ingredients from lesser known, albeit nutritious sources and bring to you a product that is supremely healthy and beneficial for you. We travel the distance to make health and wellness easy for you, because when it comes to your health, we take #NoShortcuts
KAPIVA BP SURE JUICE 1 L
₹299
Rated 4.33 out of 5