Kapiva BP Sure Juice 1 L
₹380.00
77 in stock
Get 5% cashback on prepaid orders.
Enriched with the goodness of 5 potent natural herbs including Bach, Jatamansi, and more, Kapiva's BP Sure Juice helps keep the high blood pressure in check. Also regulating the blood flow and clearing out damaged cells, this juice may also improve your heart health.
Free Shipping

Free shipping on all order from 6th March to 7th March

Pay Online

Easy & convenient online payment modes like credit/debit card, Netbanking, and UPI

Natural & Safe

Ayurvedic herbs sourced from their richest locations; GMP-certified & FSSAI-approved products

Money-Back

If you're dissatisfied with our products, reach out to us and we'll refund your money within 30 days.
Benefits of Kapiva BP Sure Juice
The ancient herbs in this juice help to manage blood pressure and ensure that it stays within a healthy range, thus fighting hypertension.
Rudraksha in this juice is known for its cardio-protective properties and it helps to fight heart diseases. Regular consumption can help boost your heart health.
Helping to release tension and fighting fatigue, this juice has therapeutic properties that combat stress. Its active ingredients are popular for their ability to help boost memory.
Consuming this juice keeps you invigorated and also helps you get a sound sleep.
What Makes Kapiva BP Sure Juice Special?
BP Sure Juice for High Blood Pressure is an effective blend of 5 potent herbs including Jatamansi, Sarpgandha, Rudraksha, and more that help to maintain and regulate the blood pressure.
Kapiva BP Sure Juice, along with a healthy diet and regular exercise, will help keep your heart healthy and also keep the bad cholesterol in check.
Multiple ingredients are mixed in precise quantities to ensure that maximum nutrients are retained. Each ingredient ensures proper circulation of blood in the body.
No added flavours or colours are used in the making of this juice.
Key Ingredients of Kapiva BP Sure Juice
JATAMANSI
Jatamansi or Spikenard is commonly found in the Himalayan mountains. It has anti-stress properties.

RUDRAKSHA
Rudraksha is a large, evergreen tree whose seeds are used for medicinal purposes like effective regulation of blood pressure.
BACH
The root of the Bach plant has medicinal uses like alleviating digestive problems. It is also known to have stress-relieving properties.

Sarpagandha
Sarpgandha or Indian Snakeroot is an evergreen shrub known to be effective for people who experience hypertension and mental disorders.
How to use Kapiva BP Sure Juice
Mix 50 ML BP Sure Juice in a glass of water.
Add sugar/honey as per your liking.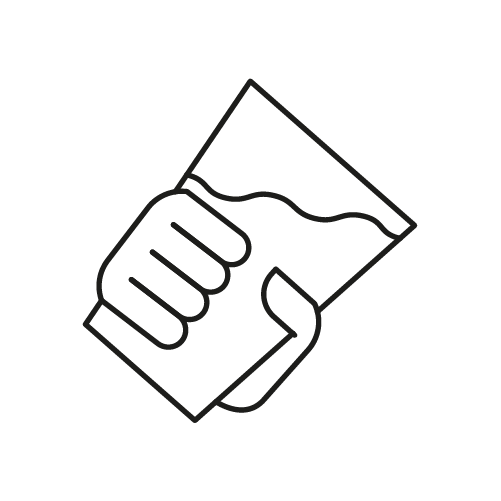 "Consume daily on an empty stomach. "
Kapiva BP Sure Juice 1 L
₹323
Rated 4.33 out of 5