Description
Indulge in the real essence of Kapiva Chocolate Slim Shake and Kapiva Get Slim Green Tea to escalate your weight loss journey. Powered with the goodness of ayurvedic herbs and superfoods, the powerful duo of Chocolate Slim Shake and Green Tea ensures that you always stay a step ahead in your weight loss journey.
BENEFITS OF CALORIE CRUNCH COMBO - CHOCOLATE SLIM SHAKE (500G) + GET SLIM GREEN TEA (100G)
Weight Management
The ingredients used in both the products improve your body's efficiency in burning fat and give you the extra energy boost you need during workouts. The consumption of both slim shake and green tea suppresses your appetite and keeps you full for long.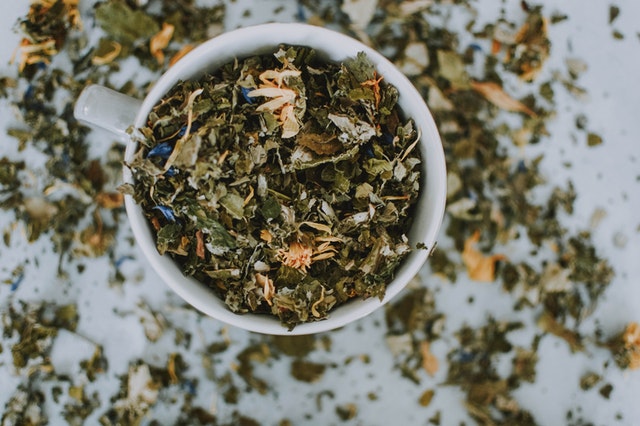 Low-calorie Meal Replacement
Kapiva Chocolate Slim Shake is a low-calorie meal replacement. Low-calorie content reduces the calorie intake per meal, thereby creating a calorie gap in the body. A calorie-deficient body will burn other sources of energy like the stored fats in the body, and hence boost weight loss in the process.
Optimal Nutrition
Kapiva Chocolate Slim Shake harbours the goodness of 12 superfoods and 25 essential vitamins and minerals. One scoop of this shake provides you nutrients equivalent to that of a meal. Rightly, the 'Complete Meal Replacement'!
Radiant Skin
The detoxifying properties of both the products help you fight skin-related issues with ease. Both these products contain cinnamon and lemongrass which have anti-inflammatory properties that reduce redness and swelling of the skin. Consume these products regularly for youthful-looking smooth skin.
WHY KAPIVA CALORIE CRUNCH COMBO IS GOOD FOR YOU
High-fiber and Protein-rich
The Kapiva Chocolate Slim Shake has 12.5g protein – derived from pea, soy, and whey protein, along with 3.2g fiber – derived from chicory root and flaxseed powder.
100% Natural
Both these weight-loss supplements are 100% vegetarian and do not contain any artificial fragrances and taste enhancers. The cruelty-free products go through rigorous rounds of lab-testing before being delivered to you.
Zero Side Effects
Enriched with ayurvedic herbs such as garcinia, green tea, green coffee bean powder, apple cider vinegar, cinnamon, ginger, and boswellia, this slim shake is highly effective in weight management. It comes with zero side effects.
Ayurvedic Benefits
The Kapiva Chocolate Slim Shake is infused with 6 Ayurvedic herbs namely Garcinia, Green Tea, Green Coffee Bean Powder, Cinnamon, Apple Cider Vinegar, and Boswellia to promote weight loss.
KAPIVA CALORIE CRUNCH COMBO INGREDIENTS
Garcinia Garcinia suppresses your appetite and makes you feel full. It also blocks the production of new fat in your body.
Green Tea Green Tea is rich in polyphenols called catechins. These catechins help you get rid of the visceral fat in your body. The catechins also help boost metabolism and break down excess fat.
How to Consume Kapiva Chocolate Slim Shake?
Take 25g (2 scoops) of Chocolate Slim Shake
Add it in 220ml water or 250ml milk and shake it till the powder gets mixed
Shake it until you have a uniform mix.
How to Consume Kapiva Get Slim Green Tea?
Boil 200ml of water and let it cool for 1-2 minutes
Add 1-2 teaspoons of Get Slim Tea and let it brew
Strain your cup and enjoy this warm, delicious tea.
Kapiva Calorie Crunch Combo Chocolate
₹1494