BENEFITS OF KAPIVA ENERGY BOOSTER COMBO
Kapiva Masala Supergrain Mix - Enriched with 3 energy-boosting Ayurvedic herbs namely Ashwagandha, Spirulina, and Noni coupled with 4 supergrains, this ayurvedic meal boosts your energy and metabolism.
Kapiva Noni Juice - Kapiva Noni Juice enhances your energy levels and facilitates digestion. It also alleviates your fatigue and eases joint pain.
Kapiva Raw Honey - Our honey is a rich source of vitamins and minerals that are responsible for providing complete nourishment. It helps maintain weight by boosting metabolism and suppressing appetite.
WHAT MAKES KAPIVA ENERGY BOOSTER COMBO SPECIAL?
Kapiva Masala Supergrain Mix - Our breakfast porridge has atleast 1.5X higher protein and 1.8x more fibre than 100g poha, upma, and oatmeals. You'll fall in love with the tadka masala flavour. What's more? Prepare it as quickly as 3 minutes!
Kapiva Noni Juice - We source our Noni all the way from South India. We handpick only the yellow-green Noni with higher nutrient concentration, and let the juice seep out naturally. The natural fermentation keeps the sugar content low and gives the juice its reddish-brown colour.
Kapiva Raw Honey - We procure Kapiva Raw Honey from bee farms that extract honey from the best forests. We do not add any sugar or jaggery to our honey.
KEY INGREDIENTS IN KAPIVA ENERGY BOOSTER COMBO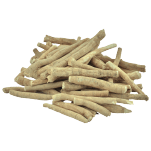 ASHWAGANDHA
Ashwagandha is an ancient Ayurvedic herb that supports energy levels without stimulating the heart.
It also has stress calming properties which calm down the body and mind.
NONI
Noni, also known as Indian mulberry is a tropical fruit with multiple health benefits.
It is well known to boost energy levels

SPIRULINA
Spirulina contains high levels of iron, thus increasing the production of red blood cells that promote the circulation of oxygen and gives an instant energy boost.
The antioxidants present in Spirulina are also responsible to invigorate the body
HOW TO USE KAPIVA ENERGY BOOSTER COMBO?
For optimal health benefits, consume our Noni juice in the morning on an empty stomach. Add 30ml juice using the measuring cap to a glass of water.
Kapiva Supergrain Mix can be consumed as a quick breakfast or a snack, whatever you prefer!
Add a touch of honey to your favourite dish or beverage whenever you feel like!
Kapiva Energy Booster Combo
₹1026