BENEFITS OF KAPIVA IMMUNE CARE COMBO
We add 5 types of tulsi to ensure optimum levels of anti-viral, anti-fungal, antibacterial properties that help in improving your immune response.
Our gummies come in a convenient form; fits easily into your pocket, tote bags, and briefcase. It's easy, tasty, and savory
The tulsi plant is an adaptogen, which is effective in supporting healthy cortisol levels.
The blend of 11 herbs in this Immune Care Juice combat free radicals in your body and strengthen your immunity.
WHAT MAKES KAPIVA IMMUNE CARE COMBO SPECIAL?
All these Ayurvedic immunity boosters are manufactured in GMP-certified, FSSAI-approved facilities.
We source Tulsi from the fresh farms of Mathura, UP. Similarly, we source all the raw herbs from locations where they're available in their purest form.
To retain nutritional content in the herbs, we use ancient Vedic methods for extraction.
We do not add any artificial colours or taste enhancers to our products. We do not tamper with the natural taste of the product.
KEY INGREDIENTS IN KAPIVA IMMUNE CARE COMBO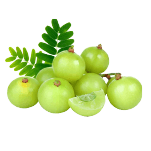 AMLA
Amla, also known as Indian Gooseberry is enriched with Vitamin C.
We make sure our products are made from ripe and yellow amlas as they are considered to be more nutritious than the green ones.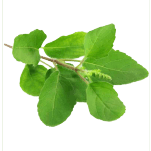 TULSI
Tulsi is a prominent Ayurvedic herb that can be used to alleviate infections and allergies.
It is also used to treat eye diseases.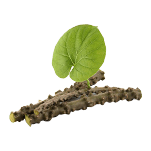 GILOY
Giloy is also known an Guduchi and it is an Ayurvedic creeper.
It is anti-inflammatory in nature and is used to cure a number of health problems.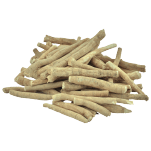 ASHWAGANDHA
Ashwagandha is an ancient Ayurvedic herb which can calm inflammation and relieve stress.
It can also help in boosting your immunity.
HOW TO CONSUME KAPIVA IMMUNE CARE COMBO
Kapiva Immune Care Juice - Take 30ml of Immune Care Juice juice using the measuring cup and add it to100ml water. Consume it twice a day for optimal benefits.
Kapiva Pure Tulsi Ark - Shake the bottle before use and add 1-2 drops of Tulsi Ark to 150ml of water or tea and consume it upto 4 times a day.
Kapiva Vitamin C + Amla Gummies - 1 gummy a day for kids and 2 gummies for adults and you are ready to take on the world!
KAPIVA IMMUNE CARE COMBO
₹1764