Description
Energy enhancing, Keto-friendly Oil to meet all your weight management goals.
MCT oil is a type of short chain of fatty acid that is found in coconut oil. MCT oil is typically used in Keto diets as it kick starts ketosis which may help you in weight management and building metabolism. MCTs reinforce mental clarity and sharpness, therefore making it a good choice when seeking a cognitive balance. They are quite effective as dietary supplements that provide instant energy as it helps people stay active and rejuvenated. It is best used in Coffee, Salads and Smoothies.
Helps maintain a healthy gut

Assists in weight management

Boosts instant energy

Builds metabolism

Breaks down food easily
BENEFITS OF KAPIVA MCT OIL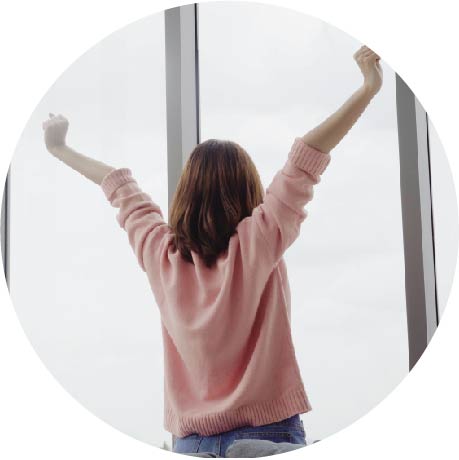 Instant Source of Energy
Mix one tablespoon of this juice to your morning smoothie or protein shake to experience renewed energy.
Promotes Weight Management
Consume two tablespoons of MCT Oil on an empty stomach in the morning to suppress appetite for the rest of the day.
Assists in Enhancing Mental Capabilities
Add one tablespoon of this energizing oil to your daily coffee cuppa to calm and relax your nerves.
May Reduce Lactate Build-up
Use this oil as a salad dressing to initiate faster burning of carbohydrates.
WHY KAPIVA MCT OIL IS GOOD FOR YOU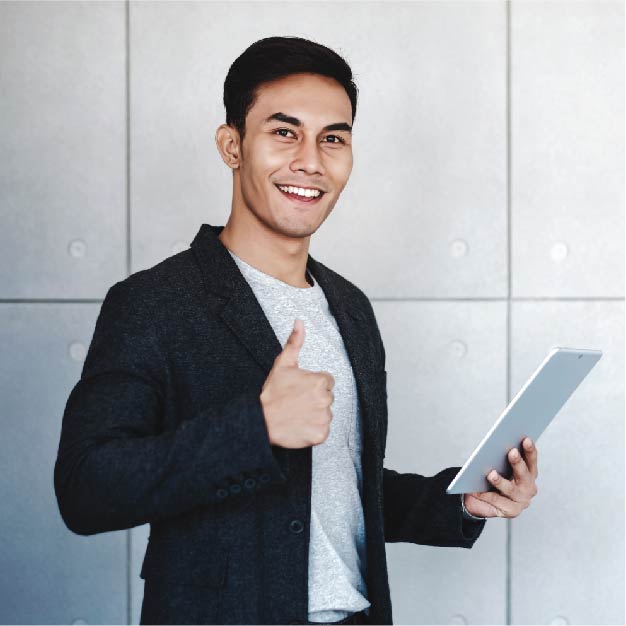 Elevates Performance
Normal coconut oil contains 8% Caprylic acid. Our MCT oil contains approx 60% of Caprylic Acid (C8) which the body quickly metabolizes into ketones. These ketones are then utilized by the brain to harness instant energy.
Keto-Friendly
MCTs are quite efficient in breaking down inside our cells in a way that produces an excess of ketones. For those on a Keto diet, the additional boost in ketones means more energy, mental clarity, and focus.
Helps Maintain Gut Health
This Oil helps decrease the presence of disease-causing bacteria in the gut, improving the overall health of the intestines. It may minimize the growth of infectious yeast that may be the cause of several skin infections. MCTs work as great immunity boosting agents as well.
Encourages Cholesterol Management
MCT Oil is found to be much more helpful with cholesterol management as compared to olive oil. When consumed along with flax seeds for a month, it helps maintain a healthy heart. It increases the production of good cholesterol as well.
HOW TO USE
Coffee- Make the perfect KETO COFFEE by adding 1 tbsp. to your daily cuppa.
Shakes- Make your smoothie/ protein shake healthier by adding 1 tbsp. to it.
Cooking- Replace your cooking oils with MCT Oil to up the nutritional benefit (Smoke Point 320 degree Fahrenheit)
Kapiva MCT Oil is safe and beneficial for all
Made from pure, good quality coconuts and the oil is cold-pressed which helps retain its nutritional benefits. It is a healthy alternative to traditional, refined vegetable oils as it is easily digestible and helps the body process fats more effectively. Being keto-friendly, it blends well with coffee or meal replacement shakes/energy drinks as it has short chains of trigylcerides which are converted into energy faster, thus, increasing body's metabolism. Kapiva's MCT Oil is made from entirely naturally sourced ingredients and does not contain added fragrances or chemicals that could be harmful to your health.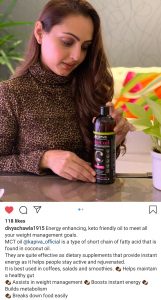 KAPIVA MCT OIL 450ML
₹1295