BENEFITS OF KAPIVA SLIM SHAKE ASSORTMENT PACK
It is a low-calorie and high nutrition meal replacement shake. Low-calorie content reduces the calorie intake per meal, thereby creating a calorie gap in the body.
Enriched with 6 Ayurvedic herbs for weight management - Garcinia, Green tea, Green Coffee Beans Powder, Apple Cider Vinegar, Cinnamon, and Boswellia - this slim shake facilitates smooth digestion and curbs your hunger pangs.
A rich source of 12 superfoods and 25 essential vitamins and minerals, one sachet of this shake provides you high protein, high fibre and more nutrients than most of your daily meals.
Fibre facilitates smooth digestion and also keeps you full for long.
WHAT MAKES KAPIVA SLIM SHAKE ASSORTMENT PACK SPECIAL?
Bored of consuming the same flavour time and again? No more! With this assorted pack of Slim Shake, Kapiva brings you a flavour for every mood! Whether you crave for something chocolaty or something tropical - Mango, Chocolate, Guava, Coffee; this pack has it all!
It is a 100% vegetarian drink and does not contain maltodextrin, any artificial colors and fragrances.
Kapiva Slim Shake has 12.5g protein - derived from pea, soy, and whey protein, along with 3.2g fiber - derived from chicory root and flax seed powder.
Kapiva Slim Shake is enriched with the goodness of 6 ayurvedic herbs. Garcinia, Green Coffee bean, and Green Tea break down excess fats in the body. Cinnamon prevents blood sugar spikes, Apple Cider Vinegar boosts health and Boswellia prevents high inflammation. .
KEY INGREDIENTS IN KAPIVA SLIM SHAKE ASSORTMENT PACK
Boswellia
Boswellia, a herbal extract also known as Indian frankincense.
It can help in reducing inflammation.
Garcinia
Garcinia suppresses your appetite and makes you feel full.
It also blocks the production of new fat in your body.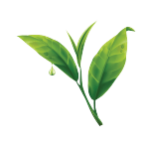 Green Tea
Green tea is a rich source of catechins which help you break the visceral fat in your body.
The catechins also boost metabolism and break down the excess fat.
Cinnamon
Cinnamon helps to control the blood sugar level.
It also helps burn the excess fat in your body.
Green Coffee Beans
Green coffee beans are helpful in weight management.
They are rich in chlorogenic acid which is an effective fat burner.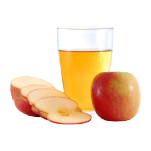 Apple Cider Vinegar
A low-calorie ingredient, Apple Cider Vinegar is a rich source of acetic acid.
It boosts your metabolism and suppresses body fat build up.
HOW TO CONSUME KAPIVA SLIM SHAKE ASSORTMENT PACK?
Take a sachet of any flavour of your choice
Add to 250ml water or milk.
Stir or shake it until you have a uniform mix.
Kapiva Meal Replacement Slim Shake Assortment Pack with 4 Flavours
₹1125