Description
Tasty, Healthy, Easy-to-Use Kids-safe Health Supplement
We take the power of Vitamins A, B, C, D, E, and H, and enhance it with the natural goodness of Ginseng. That's not all. We make wellness easy for you by packing this punch in a convenient gummy form. Infused with yummy strawberry for flavour, the result is a fun way to take great care of your health, even when you're on-the-go.
Gelatin Free and Gluten Free for everyday use

Yummy Strawberry flavour for palatability

Packed with Vitamins A,B, C, D, E and H for well-balanced nutrition

Enriched with Ginseng Roots extracts
BENEFITS OF KAPIVA MULTIVITAMIN GUMMIES
Vitamin-dense
Filled with Vitamins A, B, C, D, E, & H, Kapiva Multivitamin Gummies have left nothing to chance. Reap the benefits of all Vitamins with the pop of just two gummies a day!
Good for skin and hair health
Containing the complex B Vitamins, these gummies play a significant role in minimizing skin issues like rashes or acne. It also helps maintain healthy hair and nails.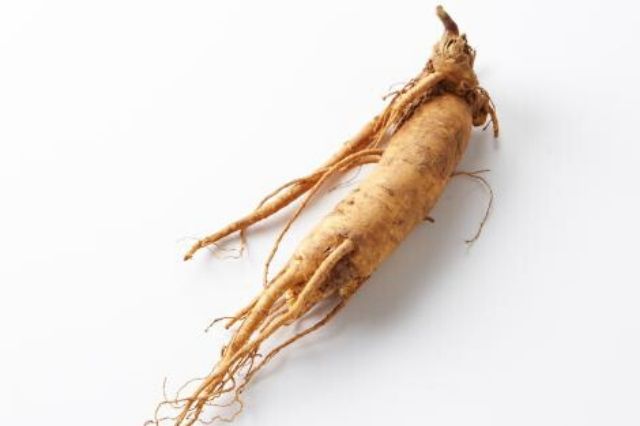 Goodness of Ginseng
Ginseng roots' health benefits are known to one and all. It is a rich antioxidant, may help build immunity and give a boost to energy levels, among many others. Kapiva Multivitamin Gummies provide all of that, and more.
Enriched with Nutrition
Enriched with the goodness and nutritional benefits of Strawberry, Citrus, American Ginseng Root Extract, Vitamins and micronutrients, these gummies have left no stone unturned in its attempt to keep you healthy.
WHY KAPIVA MULTIVITAMIN GUMMIES ARE GOOD FOR YOU
Tasty and Healthy
Unlike most health supplements, these gummies are tasty and healthy. The sweet taste strawberries make these gummies palatable, while not compromising on the health benefits.
On The Go
The sleek packaging allows you to carry them in your bag while travelling. Just pop them #OnTheGo and let Kapiva take care of your health in the fast-moving, urban setting, where time is money.
Gelatin Free
Most gummies available in the market are gelatin based, which hinders the prolonged use of the supplement. Kapiva Gummies are pectin-based, ergo comes with no side effects on health.
Suitable For All
Suitable for vegans and vegetarians, this health supplement caters to every section of the society. Kids or adults, anyone can consume these gummies, as per the recommended dosage.
The #NoShortcuts Way of Life
We believe that to get the right nutrition, we need to source ingredients from where they're available in their most rich form. We get our ingredients from lesser known, albeit nutritious sources and bring to you a product that is supremely healthy and beneficial for you. We travel the distance to make health and wellness easy for you, because when it comes to your health, we take #NoShortcuts
KAPIVA MULTIVITAMIN GUMMIES (30 GUMMIES)
₹325