BENEFITS OF PORTION CONTROL COMBO
Kapiva Akrti Green Tea - Packed with 7 Ayurvedic herbs and spices, this tea suppresses your appetite and helps reduce the body's excess water weight.
Kapiva Get Slim Juice - A rich source of 12 Ayurvedic herbs, Get Slim Juice helps you in weight management by boosting your metabolism. It also curbs your hunger pangs and improves digestion.
Kapiva Slim Shake Assortment Pack - Kapiva Slim Shake is a low-calorie meal replacement shake. Low calorie content reduces the calorie intake per meal, thereby creating a calorie gap in the body. Enjoy you meal replacement in 4 exciting flavours daily
WHAT MAKES KAPIVA PORTION CONTROL COMBO SPECIAL?
The Kapiva Akrti Green Tea consists of supreme-quality, handpicked whole leaves from Assam that contain a higher amount of antioxidants. The whole leaf tea yields greater nutrition and has an enhanced flavour.
Kapiva Get Slim Juice is GMP-certified. It is devoid of artificial colours or taste enhancers, only pure Ayurvedic goodness of 12 herbs.
Kapiva Slim Shake Assortment Pack is a blend of 6 Ayurvedic herbs namely Garcinia, Green Tea, Green Coffee bean powder, Cinnamon, Apple Cider Vinegar, and Boswellia. With 12 superfoods and 25 essential vitamins and minerals, it provides you nutrients equivalent to that of a meal.
Key Ingredients in Kapiva Portion Control Combo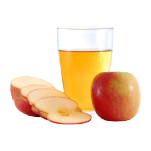 Apple Cider Vinegar
Apple Cider Vinegar is a rich source of acetic acid. It boosts your metabolism and suppresses the fat build up in your body.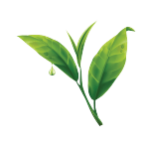 Green tea
Green tea is a rich source of catechins which help you break down the visceral fat in your body.
Harad
Harad helps in weight management by facilitating digestion and improving your metabolism.
Daruharidra
Daruharidra lowers the bad cholesterol level in your body and helps in weight management by inhibiting the formation of fat cells.
Vidanga
Vidanga reduces body mass and helps in weight loss by improving your digestion.
Garcinia
Garcinia also known as Malabar tamarind is a popular weight loss herb. Garcinia suppresses your appetite and makes you feel full.
HOW TO CONSUME KAPIVA PORTION CONTROL COMBO?
Add 30ml of Get Slim Juice in 30-100ml water and consume it every morning as a part of your weight management journey.
Replace a portion of your high calorie food with our Slim Shake that keeps you full for 3-4 hours. Add a sachet in 220-250ml water and relish the flavoursome drink for weight management.
Boil 200ml water and add 1-2 tsp of Akrti Tea. Let it brew for a few minutes and drink it every evening.
Kapiva Portion Control Combo
₹1655