Description
Kapiva Probiotic Gummies
Delicious, Healthy & Easy to Use Health Supplement
Probiotics help in improving digestion and restoring normal flora in the intestine. Combined with ripe amlas, these are a natural solution for gut health – all in a convenient gummy form! And there's more. We add tangy orange for flavour and add curcumin to give these gummies a cheerful yellow colour. The result is a fun way to take great care of your health, even when you're on-the-go. 
     

Gelatin Free and Gluten Free for everyday use

     

Yummy orange flavour for palatability

     

Packed with 3 billion CFUs per serving

     

Helps maintain the presence of good bacteria in the intestines

     

Helps improve digestion
BENEFITS OF KAPIVA PROBIOTICS GUMMIES
Promotes Gut Health 
Balances out the friendly bacteria in your digestive system. Probiotics help your body maintain a healthy community of microorganisms or help your body's community of microorganisms return to a healthy condition after being disturbed.
Keeps Cholesterol in Check
By breaking down the bile in the gut, these gummies help reduce the levels of bad cholesterol in the body. Your gut bacteria can also affect your blood sugar and heart health. Probiotics can help restore healthy gut bacteria, which may improve your heart health.
Boosts Immunity
Probiotics may help give your immune system a boost and inhibit the growth of harmful gut bacteria. It does this by boosting the level of immune cells in the mucous membranes of the intestines. It helps build the general immunity by combating oxidative stress.
Enriched with Nutrition
Enriched with the goodness and nutritional benefits of orange, curcumin, amlas and vitamins, these gummies help you remain active throughout the day. If you have been ill lately and taking antibiotics, add some probiotics to your diet and see what a difference they can make to your health.
WHY KAPIVA PROBIOTICS GUMMIES IS GOOD FOR YOU
Easy to Use
Unlike most health supplements, these gummies are tasty and healthy. The sweet taste of orange make these chewables easy to consume and are loaded with many health benefits.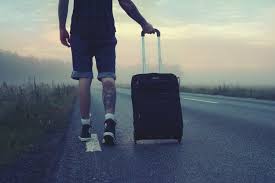 On-The -Go
Each gummy is packed separately making it easy to carry them in your bag while travelling or while leaving for work. This makes it easier to pop them #OnTheGo and maintain your health in the fast-moving, urban setting.
Gelatin-Free
Most gummies available in the market are gelatin based, which hinders the prolonged use of the supplement. Our gummies are pectin based and are health supplements that you can consume every day.
Suitable For All
These gummies are vegan and therefore suitable for everyone. This health supplement can cater to the nutrition requirements of wellness seekers coming from a vegetarian background, as well.  
Did You Know?
Probiotics are strains of healthy and active microorganisms in your gut. They help improve digestion, immunity and nutrient absorption. They are called 'good' bacteria because they contribute to the healthy flora of your body

Increased intake of antibiotics shave off the good bacteria in your gut resulting in gastrointestinal diseases. Probiotics help restore the natural balance of this good bacteria in the gut.

Kapiva Gummies are tasty and healthy as they contain oranges. These gummies are also FDA Approved that assures best quality.

It is suitable for vegetarians and vegans as well. However, if you are pregnant, nursing, under 18 or on prescription medicines, please consult your healthcare professional before use.

Consuming just 2 gummies a day are enough for your daily health and wellness requirement. Do not exceed the recommended dosage.
KAPIVA PROBIOTICS WITH AMLA GUMMIES - 60 GUMMIES
₹830