Benefits Of Kapiva Rose Green Tea
The presence of Vitamin C in the Kapiva Rose Green Tea helps build immunity and keep cold and cough at bay. Further, it helps flush toxins and get rid of stress.
It helps ease pain in stiffened joints and soothes inflammation. It can have a relaxing effect on your entire body and loosens your limbs by helping to reduce pent up anxiety.
The rose petals help restore balance in digestion and also help with weight management.
Its antioxidants support your brain function. It helps to improve your memory, boost your concentration and focus, and keep your brain active.
What Makes Kapiva Rose Green Tea Special?
Our tea is grown in Darjeeling tea estates where the cool mountain air and the Himalayan springs infuse the tea bushes with vitality.
The roses are handpicked from the Himalayan mountains to add a sweet, soothing scent to this tea. These rose petals also boost the deliciousness of the drink.
Each tea bag is individually sealed in order to retain the purity, colour, flavour, and scent of fresh tea leaves.
Our product is GMP certified and lab tested for safety.
Key Ingredients In Kapiva Rose Green Tea
Darjeeling Tea
Darjeeling tea is a tea grown in the Darjeeling district of West Bengal. It is processed as black, green, white, and oolong tea. When properly brewed, it yields a thin-bodied, light-coloured infusion with a floral aroma.

Rose Petals
Petals from the rose flower are edible in every form and are great digestive aids.
How To Use Kapiva Rose Green Tea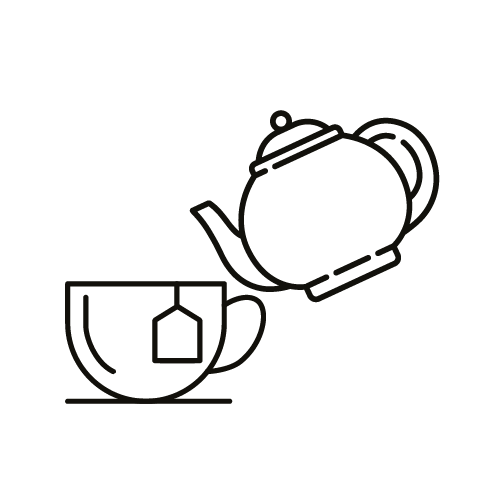 Steep a Kapiva Rose Green tea bag in boiling water for 1-2 minutes.
Add honey or any healthy sweetener as per your liking.
Remove the tea bag and sip from the steaming cup.
Rose Green Tea is Beneficial for All
Green Tea is well-known for its numerous health benefits, such as helping with weight loss, risk of infections and much more. Our tea leaves are sourced from the gardens of Darjeeling; the exquisite taste is a result of a combination of plant genes, soil chemistry, elevation, temperatures and rainfall. By infusing our green tea with fresh rose petals, we increase its benefits and add a sweet, natural scent to your daily cuppa!
KAPIVA ROSE GREEN TEA, 72 gm (36 bags)
₹450