KAPIVA SHATAVARI CHURNA 200GM
₹350.00
Out of stock
Description
Our product is extracted from the age-old Shatavari plants and is entirely organic and natural. Ethically sourced from organic farms, the plants are grown following the exact stories of Ayurved. Use it daily, to have a powerful stabilizing effect on your reproductive system and your health, so, that you can grow wholly. Our Shatavari powder for women is designed to be usable and beneficial to women and men of all ages. This is a vegan powder, which is rich in antioxidants.
Benefits
HELP YOUR BODY – Shatavari churn has been proposed to be a revitalizing serum. This powder can help you if you suffer from stress daily or if you have reproductive problems. The Shatavari ayurvedic powder can help you defeat the stress and revitalize the reproductive system. It also acts as an immunity booster and helps in boosting your metabolism and appetite to their previous ability, so that you can live a healthy and full life. This powder is especially suitable for women wellness. 
SHATAVARI FOR IMMUNITY – The Shatavari powder is a powerful antioxidant system which helps cleanse your metabolic pathways of impurities. Completely natural, it helps your bowel movements and stabilizes your hormonal imbalances. Helping restore you to an earlier, better state of being, Shatavari also is an anti-inflammatory medicine. This means people who take it in the morning shall not face any muscle soreness. It also helps you exercise more regularly by stopping swelling and other problems. 
FOR WOMEN'S HEALTH – Shatavari powder will help women through the various phases of life. Daily use is shown to benefit health causes and reproductive systems to create a better experience for the people. The powder form is preferred since it provides the most accurate and helpful version of the herb to the women, with more antioxidants being made available in your diets. The overall reproductive and bodily health of a woman benefits from regular use.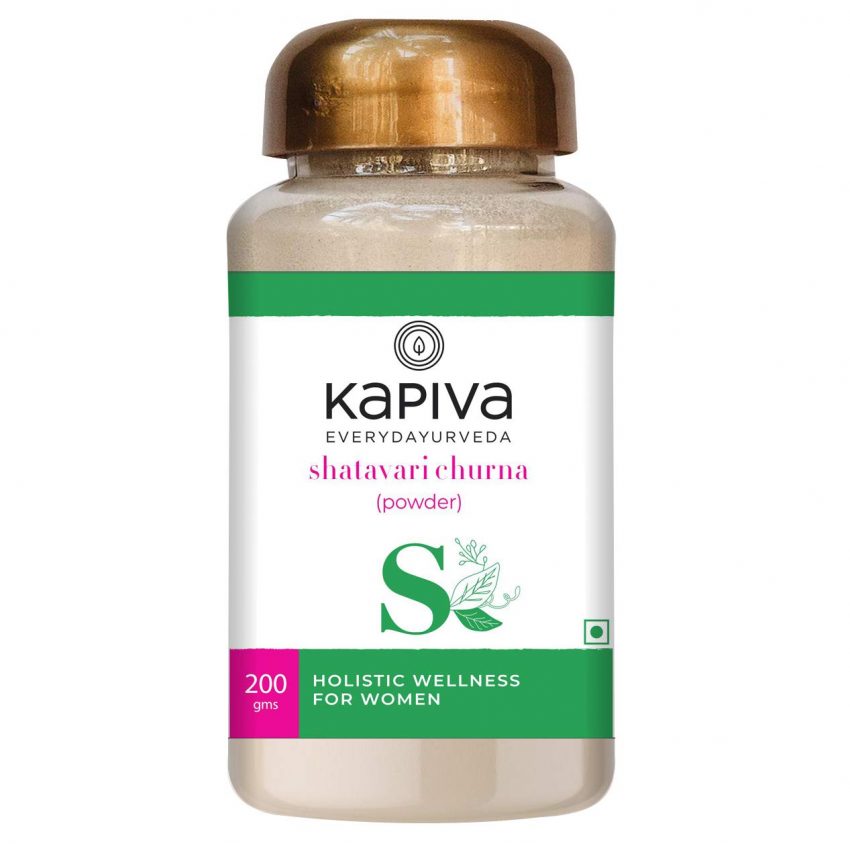 KAPIVA SHATAVARI CHURNA 200GM
₹350
Rated 0 out of 5