Sexual Health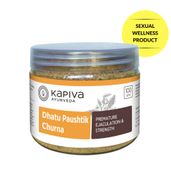 * Kapiva's Dhatupaushtik Churna restores energy and vitality * Increases sperm count. * Improves str...
Rs.163
Shilajit and Safed Musli Kapiva's Shilajit and Safed Musli capsule is developed to offer vitality...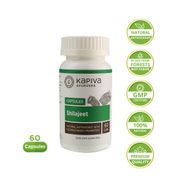 * For Kapiva's Shilajeet Capsules, we harvest the gold grade Shilajeet that is found in the highest ...
Rs.340
* Kapiva's Sri Gopal Tel treats nervous disorders * Fights sexual weakness * Treats erectile dysfunc...
Rs.68
* Kapiva's Vigor Max Capsules rejuvenates the body and helps build vigour and vitality * Consume 1 o...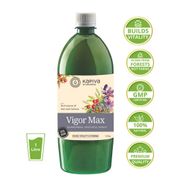 * Kapiva's Vigor Max Juice replenishes your system with renewed stamina and vigour * Boosts vitality...
Rs.500
Dhatupaushtik Churna - Kapiva's Dhatupaushtik Churna restores...
Showing 1 to 7 of 7 (1 Pages)
Like all great stories, our tale also begins a hundred years ago when Pandit Ram Dayal Joshi spread Ayurveda across India through The Baidyanath Group. Carrying the heritage of Baidyanath and deriving its name from the three doshas of Ayurveda – Kapha-Pitta-Vatta, Kapiva was born with a vision to merge ancient Ayurvedic tradition with modern-day science and technology. Kapiva's range of 200+ GMP certified products have the right herbs in the right dosage offering remedies for a variety of ailments.
Contact
Head Office
204, Business Suites 9, SV Road, Santacruz West, Mumbai - 400054
Email: info@kapiva.in
For Order related queries, call:
+91-8291 147 064
For Kapiva Clinics, call:
+91-8080 177 000