Description
Kapiva Organic Cow Ghee 500 ML
BENEFITS OF KAPIVA ORGANIC COW GHEE
Aids Digestion
It stimulates stomach acids to aid in digestion, whereas other fats and oils can slow down the body's digestive process. Ghee maintains a healthy coating within the stomach lining to protect the stomach from the harmful effects of the acids it secretes.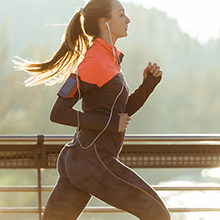 Health Benefits 
Incorporating ghee as a dietary staple boosts immunity, relieves joint pain, strengthens bones, aids constipation, improves functioning of the heart and supports healthy insulin levels and gall bladder function.
External Healing Properties
It can be used to soothe skin burns or sun burns. It also heals dry, cracked skin with its moisturizing properties and can be used to hydrate and improve hair texture. Ghee is a great substitute for oil in body massages as well!
Reduce Joint Pain 
Mix with a spoonful of rice and consume daily.
KAPIVA ORGANIC COW GHEE 500 ML
₹630