KAPIVA TRIPHALA JUICE 1 L
₹280.00
42 in stock
Aids in Digestion
Our natural Triphala Juice is full of potent herbs such as Amla, Haritaki and Bahera. These Ayurvedic ingredients help fight constipation and help in improving digestion. It also helps to fight acidity and stomach upsets and removes toxins from the intestines leading to better absorption of required nutrients.
Free Shipping

Get PAN India free shipping for every order above INR 499

Pay Online or COD

Easy & convenient online payment modes like Credit/Debit card, Netbanking, and UPI OR Cash-on-Delivery (for orders upto ₹2000/-)

Natural & Safe

Ayurvedic herbs sourced from their richest locations; GMP-certified & FSSAI-approved products

Money-Back

If you're dissatisfied with our products, reach out to us and we'll refund your money within 30 days.
Description
Treat yourself to the goodness of Triphala – a traditional Ayurvedic concoction 
Kapiva Triphala Juice is extracted from dry, raw herbs to maximize its benefits. Triphala (meaning three fruits) is a mixture of Amla, Bahera and Haritaki that has been used in traditional Ayurvedic practices for many years. It highlights the best qualities of each native Indian dried fruit. Our juice is made from pure herbs and does not contain any synthetic flavors or colors. 
Acts as a herbal laxative that helps relieve constipation

Helps flush out toxins from the intestines and in absorption of required nutrients

Promotes the burning of fat, thereby helping with weight management

Its antimicrobial and anti-inflammatory properties can help prevent plaque formation and ward away bad breath

Boosts immunity and helps increase the rate of metabolism 
BENEFITS OF KAPIVA TRIPHALA JUICE
Amla 
Amla is a rich source of Vitamin C, amino acids and other minerals. It helps to boost immunity and fight cold and cough.
Bahera 
Its anti-inflammatory properties ensure the smooth functioning of all organs and it promotes healthy liver and respiratory function. 
Haritaki 
Haritaki has powerful anti-inflammatory and antioxidant properties which promote healthy digestion and fight constipation and diarrhea. 
Natural & Pure 
This Juice is made from organically grown ingredients and contains no added flavors or colors. It is cold-pressed to retain all its nutritional value. 
WHY KAPIVA TRIPHALA JUICE IS GOOD FOR YOU
Helps with Weight Loss 
It helps to burn fat, especially around the belly area, thereby leading to weight loss. It is known to have a laxative effect that helps prevent constipation. Regular consumption of Triphala Juice, along with adopting a healthy lifestyle, will help you reach your target weight. 
Skincare Benefits 
It protects your skin cells and boosts collagen production, thereby giving your skin a healthy and youthful glow. It acts as a skin tonic and an anti-ageing agent by helping to prevent the formation of lines and wrinkles.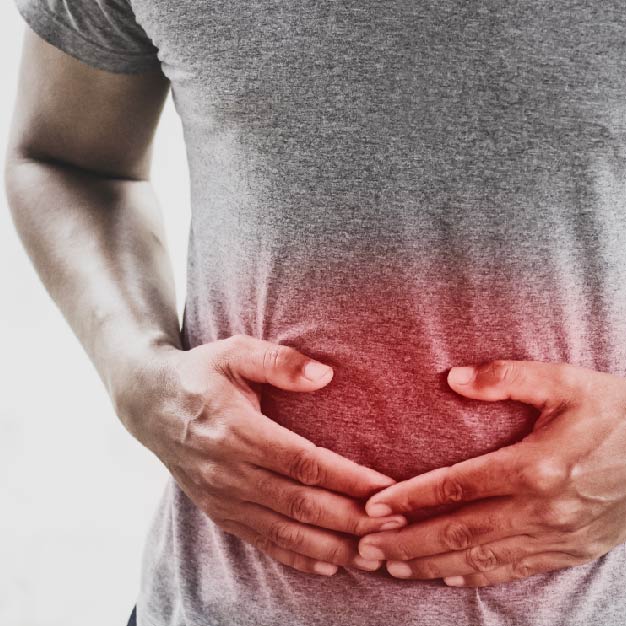 Improves Digestion
It helps to flush out toxins from the liver and promotes the absorption of nutrients. It tones up your intestines and helps increase your metabolism. It fights the symptoms of hyper-acidity and acid re-flux and smoothens your entire digestive function. 
Immunity Booster 
Due to its high antioxidant content, it helps fight against infections and strengthens your immune system. It is rich in Vitamin C, which protects against common cold and cough. It helps control blood sugar levels and promotes an overall healthy lifestyle. 
HOW TO USE
Measure 30 ML Triphala Juice
Consume twice a day for maximum benefits
KEY INGREDIENTS IN KAPIVA TRIPHALA JUICE
AMLA- Amla, also known as the Indian Gooseberry, is a rich source of Vitamin C. Our products are made from ripe, yellow Amlas which are considered to be more nutritous than the green Amlas.
HARITAKI- A drupe-like fruit, Haritaki is known as the king of medicines as it helps with digestion and other gastrointestinal problems.
BAHERA- Bahera is a large deciduous tree common on plains and lower hills known to help with flu and other viral infections.
Kapiva Triphala Juice has Withstood the Test of Time
Triphala Juice, tri meaning 'three' and phala meaning 'fruits' is made from three native Indian dried fruits – Amla, Bahera, and Haritaki. It was believed that if a vaidya knew how to use Triphala properly, he could heal any disease. Today, Kapiva aims to provide you with all the original benefits of Triphala by using pure, raw herbs (instead of extracts) and not adding any artificial colors or flavors.
KAPIVA TRIPHALA JUICE 1 L
₹238
Rated 4.86 out of 5